Deep Relaxation and Balance
Discover the effect of VortexHealing® Energy Healing
What may we help you with?
Sessions are both possible in-person and remotely with video calls.
The Method in Brief
Awareness, peace and tranquility are the basis of the treatment. The session takes place on a massage table, with clothes left on.
Through my hands and attention I pass on energy that helps with deep relaxation and to release the core of (emotional) blockages and limiting beliefs.
That may sound unreal, but anyone who has experienced it can agree. Many people are speechless after the treatment, surprised by the effect and deeply relaxed by the effect of the healing.
Do you want to know what the healing sessions can do for you, please contact us.
Experiences From Clients
I had a very nice treatment from Diederik. He explains everything calmly and well, so that you feel at ease. I felt relaxed during the treatment. After the treatment I had the feeling that a burden had already been lifted from my shoulders. Very nice, highly recommended.

Keshia, Winterswijk
I went to Healing in Practice without any idea what to expect and I benefited enormously. Somehow I was afraid that it would be a bit floaty, but it definitely wasn't. My issues reduced and I also got to know myself better. My whole mindset changed in just a few sessions thanks to Diederik's excellent guidance and treatment.

Ingrid, Apeldoorn
I ended up at Diederik's because I was recommended to do a healing by several people. As a feeling person, I used to shut it off because I only experienced more disadvantages than advantages but now I find out that it's a very beautiful gift. So much happened during the sessions and it helped me so much, also with the things I didn't use the healing for in the first place.

All in all a very good decision that I have done this. Very grateful 🙏

D.S.
I have had a number of treatments with Diederik. The treatments were all special and nice, Diederik is very calm and understanding. He also explains everything well. I learned a lot in the sessions.
One session stayed with me the most and it was so to spot-on! I was on the treatment table and was far away, because suddenly I felt back in my body and felt a shock so that I was back in the room.
Diederik immediately got to the heart of the matter, without having told him anything, so special, something that I have been working with for a long time and he manages to find within an hour.
I think Diederik is a very knowledgeable man.
Thank you Diederik and glad I can start healing now!

Anonymous
I have had Reiki treatments in the past, but VortexHealing felt very special to me. I also got results much quicker. The healing felt very soft. Diederik could explain very well the things I felt. Diederik felt things that he could not know.
I have had a total of 8 remote sessions and feel much calmer now. I also felt the after-effects of various traumas flowing away. After a long time I can drive again, whereas before the nerves took over. VortexHealing is definitely worth a try.

Anonymous, experience in irritable bowel syndrome (IBS) and PTSD.
For a few days now, I have had problems with my right shoulder and the side of my neck.  This is a somewhat weak spot, but it had become so "bad" that the relaxation exercises no longer helped. I asked Diederik if he could help me, possibly remotely. Well that helped, don't ask me how, but I am very happy with it.

Ingrid, Hengelo (o), distance session for shoulder/neck pain.
About Us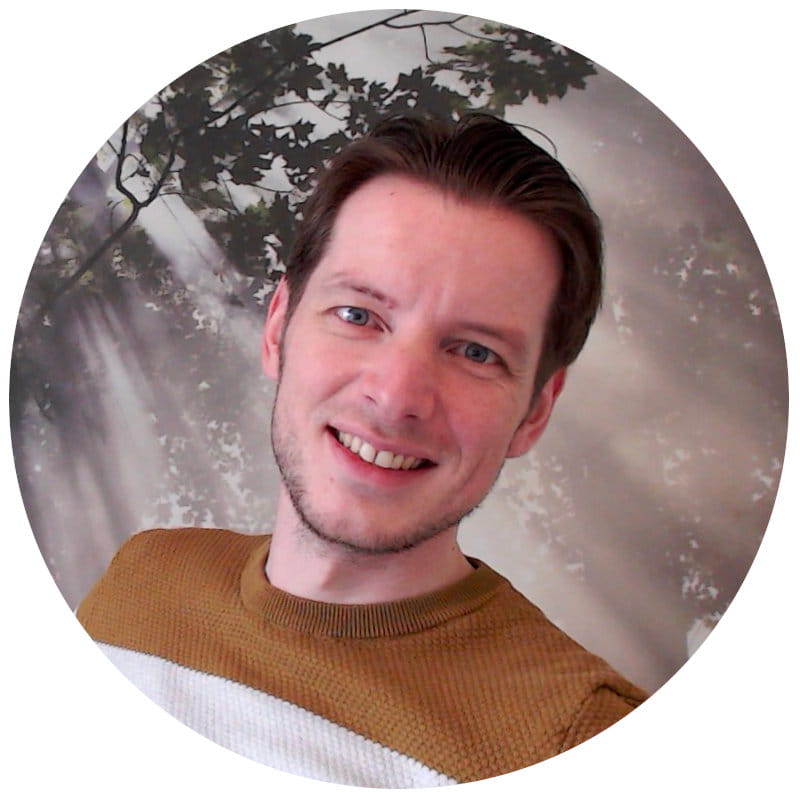 Sometimes you come across something that you'll never let go. That happened when Diederik Reiki 20 years ago, and quickly understood what its potential could be.
After many years of being satisfied with Reiki, it became clear that much more is possible. That is why our sessions are based on VortexHealing® Divine Energy Healing. This allows us to give you the best possible treatment.